The structure of the activities in the curriculum mimics the engineering design process used by scientists and engineers in many industries. Each project starts with a design brief explaining the challenge, uses videos of robots in action to make real-world connections, and culminates in a final project that can be shared and presented. Throughout the process, students gain and use knowledge of science, technology, and mathematics as they engineer a solution. This structure is designed to help students develop the 21st-century, creative-thinking, problem-solving, teamwork, and communication skills required for success in school and beyond.
The curriculum will lead students to learn programming through different fun challenges.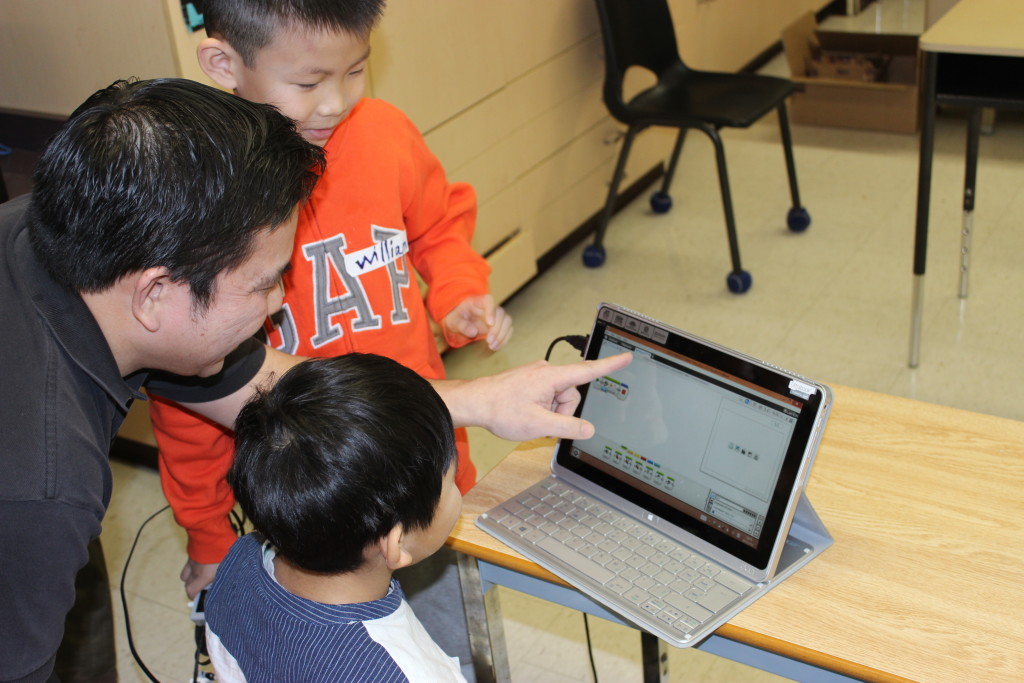 Key Learning Values:
Learn and use engineering design process skills
Understand and use mathematical skills and concepts, such as proportions and ratios, graphing data, and multi-digit computation
Apply knowledge of science concepts, such as speed and power, motion and stability, and forces and interactions
Understand cross-cutting concepts, such as systems, patterns, structure and function, and logical thinking
Understand the core concepts of technology
Understand the role of troubleshooting, invention and innovation, and experimentation in problem solving
Plan and manage activities to develop a solution or complete a project
Demonstrate creative thinking and construct knowledge using technology
Use digital media and environments to communicate and work collaboratively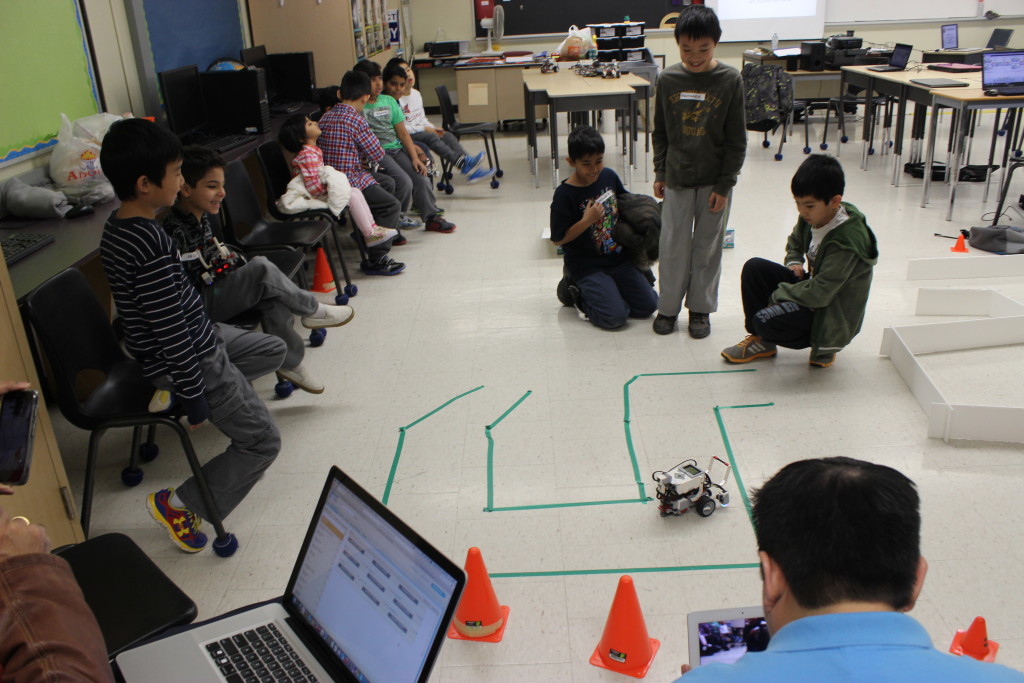 In the training program, all students are REQUIRED TO BRING THEIR OWN LAPTOPS(no tablets) so that they can download group licensed software and program themselves guided by Boswin instructor.
Based on skill level, students are put into the following three programs:
Senior Robot Level I
Intro to Programming:
This course will introduce the programming concepts using the EV3 Brick. Motors will be used to make different turns and further add control robots behavior by adding sensors. Obstacle course, dancing, sweeping robots and machine gun programming will enhance the students learning in programming sensors. Team work and communication is key to learning.
Senior Robot Level II
After learning the basic use of sensors in the previous level, students will be introduced to the concept of decisions using switches and nested switches with multiple sensors and gain even better control of the robot behavior. They will also be introduced to use variables and apply in a program to collect data.
Senior Robot Level III
This level will enhance their learning into understanding, using complex data structures and completing assigned challenges. This level will prepare students for competitive learning on the FLL game table, approaching the missions with smart game strategies and time based techniques. Students will also access to the opportunity of building fantastic contraptions for completing missions and earn game points

Senior Robot Level IV

Data Logging techniques, Renewable energy resources and Pneumatics machines are important and highly desired STEM concepts. This level will aid students learning of these techniques blended with Robotics. Programming data loggers, observing the change in environmental condition by recording, analyzing and altering parameters to use the data for maximum benefit of humans. Designing a pneumatic catapult to maximize the target distance, engineering a scissor lift to reach the highest point marked, solar powered cars and …… are some of the projects that will be part of this level.
For registration, Please click here