The golf program is a joint program between Boswin and Ninth Line Golf Academy, one of elite golf training organizations in the GTA.
This has been the 4th year Boswin and Ninth Line Golf Academy working together to offer this popular golf program.
Structure of Golf Program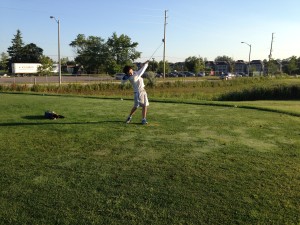 Half-day Golf

Each day students will be picked up and dropped off at Ninth Line Golf Academy to receive professional instruction
Focusing on all Fundamental Techniques (grip, stance, swing, short game, putting). Daily activities will include warm-up, mini-golf, driving range practice, contests and golf etiquette lessons.
The golf camp will run from 9am-12pm Monday to Thursday and students will be transported by school bus each day to and back from Ninth Line Golf Training Center.
On early Friday morning, around 6:15 am, students will conclude the week with 9 holes of golf Friday morning.
Afternoon sessions will conducted at Boswin camp schools, by which students will do different activities, arts & crafts and some gaming activities
Students of Golf Camp will be dropped off and picked up at Boswin camp sites which they sign up.
Half-day Boswin In-school Sports
Students will be organized to play the following activities each day: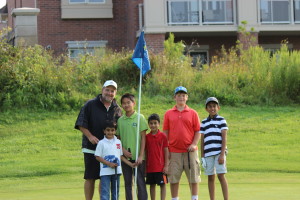 Soccer
Basketball
Badminton
Dodgeball
Different fun games
Instructors & Coaches
All Boswin instructors are not only the specialists in each area they teach, but also they are the ones who love to interact and teach young students and have to go through Boswin summer training course to be qualified to teach in Boswin summer camp.
Head of golf instruction for each week will be Paul Skidmore. With several course records to his credit, he has been the owner/operator of Ninth Line Family Golf Academy and head professional for over 10 years. In addition to teaching, he is also very experienced in group clinics and child development programs. The goal of the program is to improve each student with the emphasis on safety and fun.
Sign up before May 15th and enjoy Early Bird Discount!!!