Minecraft Education & Sports-related Program
This program uses the latest education technology to teach students to learn different subjects through Minecraft, the popular video game.
Half-day MinecraftEdu Education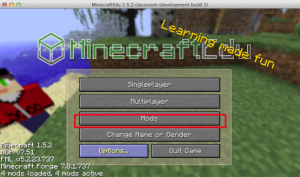 New Way of Playing and New Way of Learning!!!
MinecraftEdu is a school-ready remix of the original smash hit game Minecraft, played by over 30 million people worldwide. Created by teachers for classroom use and officially supported by Mojang, the company behind Minecraft, MinecraftEdu contains a set of powerful yet simple tools to fine-tune the Minecraft experience for learning. Teachers in over 40 countries use MinecraftEdu in every subject area from STEM to Language, to History, to Art.
The goals of the program are as follows:
Guide students to Play and Learn in a FUN way
Engage students to learn different subjects by creating and building their own Minecraft world;
Learn etiquette in video game world
Play and learn Respect, Discipline and Teamwork in Minecraft World
Please be aware that students must have their own Laptops in order to enroll in the program. Tablets don't work in Minecraft Education environment.
Half-day Sports
Boswin offers different sports to accommodate each student's so that they can choose different program combination when they register. The sports they can choose are as follows:
Multi-sports (soccer, basketball, badminton, track & field, handball, dodgeball, etc.)
Golf
Tennis
Hockey(rep-level or house-league level)